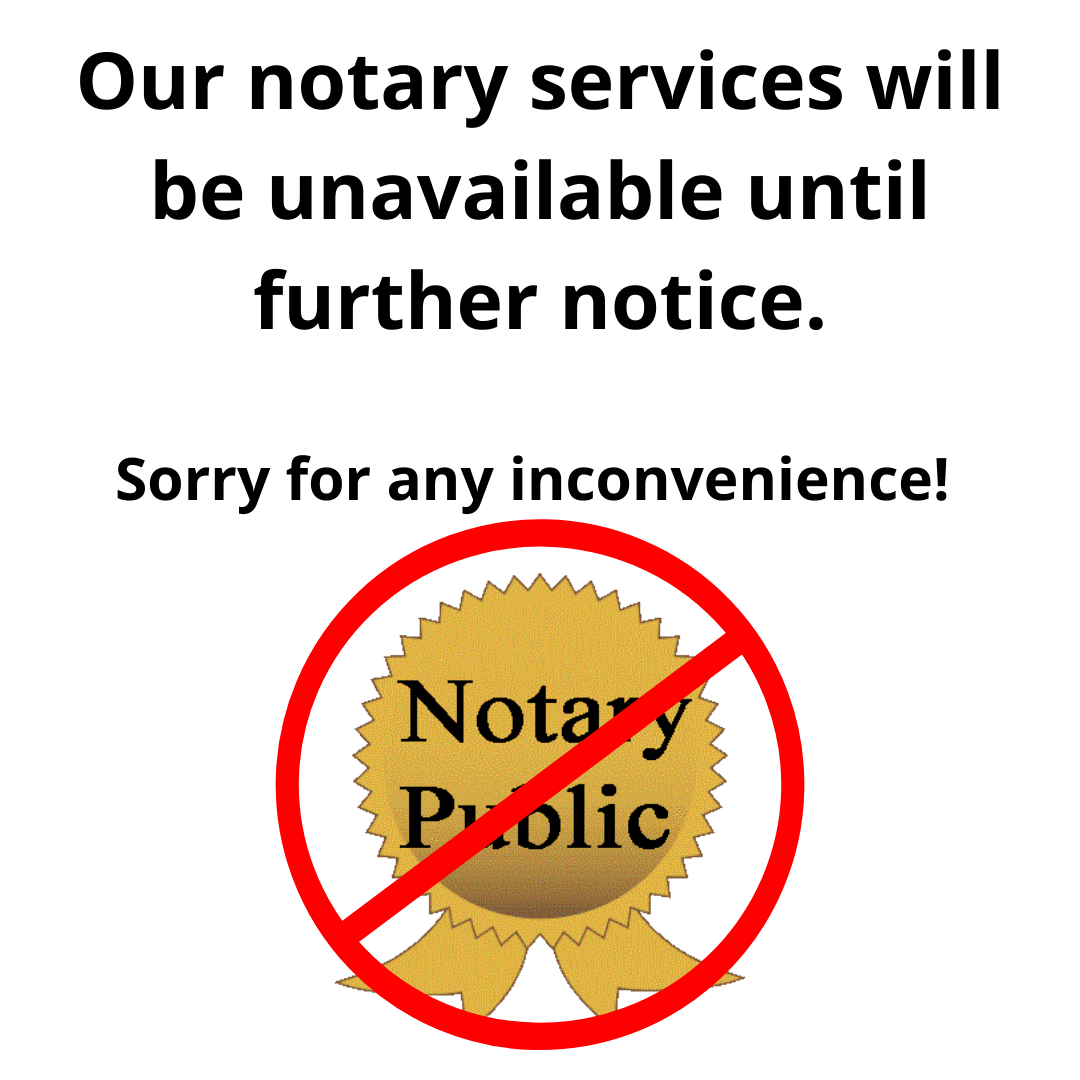 NOTARY SERVICES ARE UNAVAILABLE AT THIS TIME.
SORRY FOR ANY INCONVENIENCE.
Rolfe Public Library offers notary services when a staff member who is a notary is available.
1. Call before your visit to ensure a notary is available.
2. Bring a photo ID that includes a signature.
3. Complete all documents EXCEPT for the signature and date fields. You MUST sign the document in front of the notary.
4. Bring your own witnesses (who are not related to you) if the document requires witnesses in addition to the notary.

Please contact us by phone at 712-848-3143 or via email with questions.

*Library staff are not attorneys licensed to practice law in this state; are not allowed to draft legal records, give advice on legal matters, including immigration, or charge a fee for those activities. (Disclaimer required by Iowa Code 2018, Section 9B.25)