High School Edition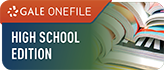 Middle School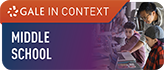 Tween Book Box theme is: Pie in the Sky by Remy Lai
When Jingwen moves to a new country, he feels like he's landed on Mars. School is torture, making friends is impossible since he doesn't speak English, and he's often stuck looking after his (extremely irritating) little brother, Yanghao.
To distract himself from the loneliness, Jingwen daydreams about making all the cakes on the menu of Pie in the Sky, the bakery his father had planned to open before he unexpectedly passed away. The only problem is his mother has laid down one major rule: the brothers are not to use the oven while she's at work. As Jingwen and Yanghao bake elaborate cakes, they'll have to cook up elaborate excuses to keep the cake making a secret from Mama.
In her hilarious, moving middle-grade debut, Remy Lai delivers a scrumptious combination of vibrant graphic art and pitch-perfect writing that will appeal to fans of Shannon Hale and LeUyen Pham's "Real Friends", Kelly Yang's "Front Desk", and Jerry Craft's "New Kid".
Teen Book Box theme is: The 5th Wave by Rick Yancey
The 1st Wave took out half a million people. The 2nd Wave put that number to shame. The 3rd Wave lasted a little longer. Twelve weeks. Four billion dead. In the 4th Wave, you can't trust that people are still people. And the 5th Wave? No one knows. But it's coming. On a lonely stretch of highway, Cassie runs. Runs from the beings that only look human, who have scattered Earth's last survivors. To stay alone is to stay alive, until she meets Evan Walker. Beguiling and mysterious, Evan may be her only hope. Now Cassie must choose: between trust and despair, between defiance and surrender, between life and death. To give up or to get up.
"The Passage" meets "The Hunger Games", "The 5th Wave" is the bestselling first book in an epic new series from award-winning author Rick Yancey.
*By registering for the Book Box Club, you are agreeing to attend the book chat at the library on August 11th, or you can submit a book review form of the book. Or both if you like! If you are not able to attend the chat and do not submit a review, you may not be eligible to register for future Book Box Club events.
**Teen Book Box selections may contain controversial themes, mature content, and/or profanity. By registering, you are accepting that it is the responsibility of the teen and their parent/legal guardian to determine what is and is not appropriate reading material for a particular teen. If a teen does not want to read a selection due to content they don't have to, but they can still join the chat or submit a review and let us know what they didn't like about the book. This will help us in the future with this program.