The Rolfe Library was founded in 1928 by the Rolfe Women's Club. They generated their first library by placing an add in the local newspaper requesting the donations of books and money. This add brought in 192 books and $187.70.
In April 1928, the library opened to the public. The librarians, Mrs. Grant Pollock and Mrs. E.S. Colebaugh kept busy making out cards for over fifty people. The accession book showed 499 books.
The front page of our secretary's books states, "What is now known as the Rolfe Public Library came into being by means of a transfer of ownership from the Women's Club of Rolfe to the incorporated town of Rolfe, Iowa under date of June 22, 1940."
In 1954, after twenty-six years in poor locations, the Greater Rolfe Club raised money to build a new library. The library was located at the corner of Garfield Street and Walnut Street.
The Rolfe Public Library then moved to its current location in October 2003. The books were moved from its previous home to its new home by the use of middle school students forming a continous line from the old building to the new building.
Today, the library offers over 10,000 books, DVDs, computers, e-books, and more!
Stop in and see us today!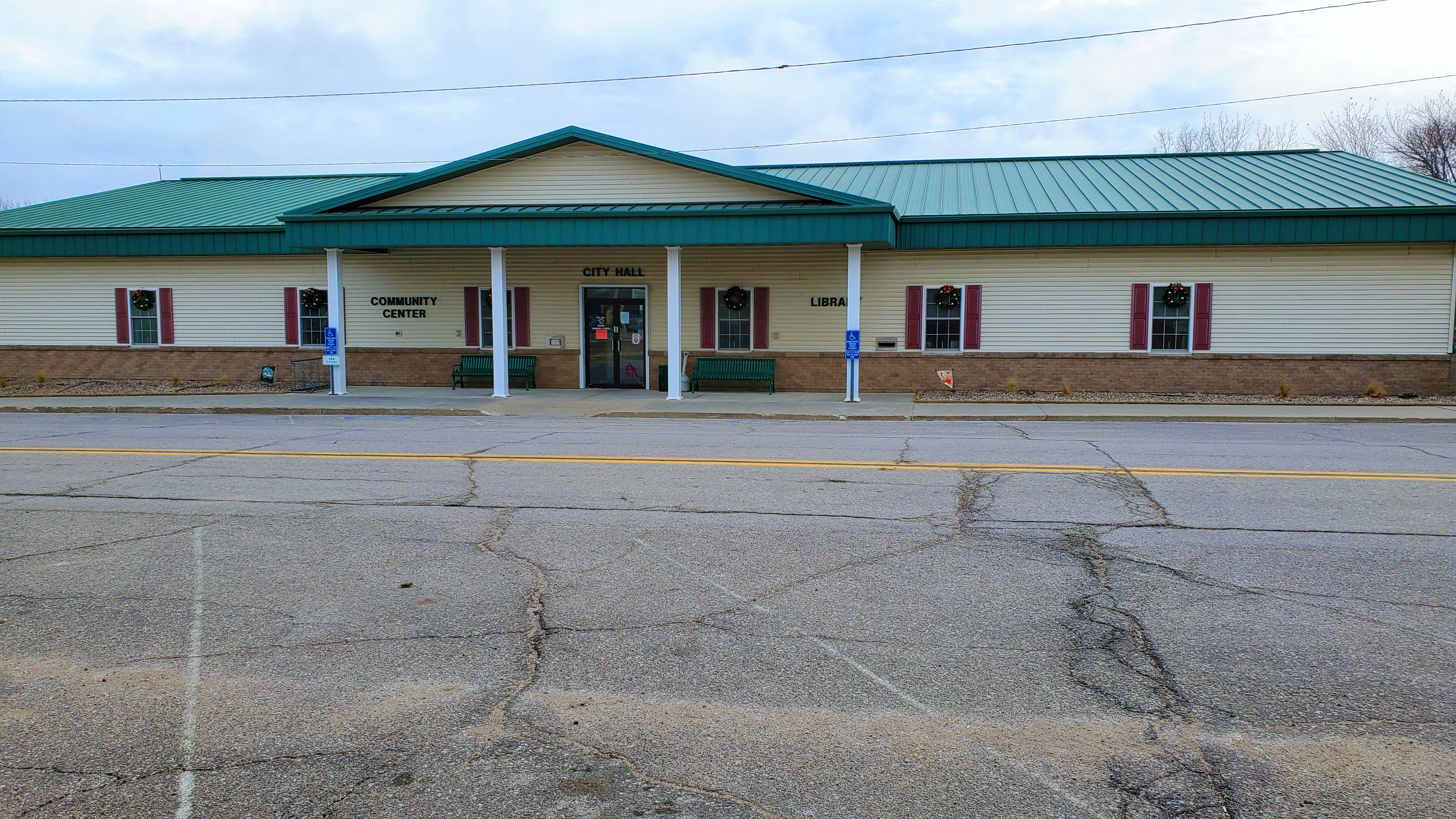 Rolfe Public Library (current)
Past Library Directors:
Belle Pollock, 1928-1945;
Maymie Fuller, 1945-1958;
Beverly Kennedy, 1958-1960;
Lorene Hansen, 1960-1962;
Flossie DeVaul, 1962-1972;
Marion Gunderson, 1963-1995;
Bette Brinkman, 1995-2003;
Casandra Lenz, 2020-2021;
Amy Van Holland, 2021-present.