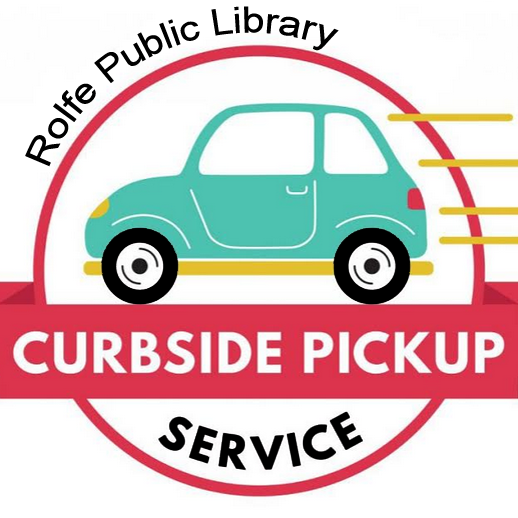 Rolfe Public Library offers both Curbside and Grab-and-Go services in response to the increased spread of COVID-19.
How It Works:
To browse our books online, check out our Catalog Search, located in the upper right hand corner of our website.
To check out items, please give us a call during our business hours.

Our number is (712) 848-3143.

Monday 2:00PM - 6:00PM

Tuesday 2:00PM - 5:00PM

Wednesday 1:00PM - 5:00PM

Thursday 2:00PM - 5:00PM

Friday 2:00PM - 5:00PM

Saturday 9:00AM - 12:00PM

Wait about 20 minutes before coming to the Library to pick up your items, to give us time to go and get your items.
For Grab-and-Go, come on into the Library when you arrive, give us your name and we'll give you your items.
For Curbside, give us a call when you arrive and we will bring your items out to your vehicle.